Kutz has been providing on-site physical, occupational and speech therapies to the community for more than 50 years.  Our rehabilitation program is designed for patients recovering from surgery or illness, and we accommodate a wide range of short and long-term rehabilitative needs.
During their stay at Kutz, residents receive the highest quality of care and services, while maintaining a sense of personal continuity with family, friends, and community.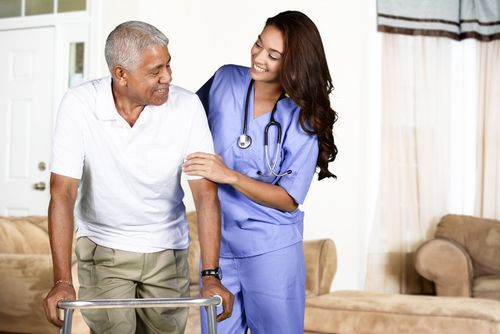 Kutz Rehabilitation and Nursing is Medicare-certified as a rehabilitation center.  We provide a safe, supportive environment where those recovering can thrive.  Rehabilitation is facilitated through the strong collaborative efforts of our nursing staff, the physician and therapy department.  All therapeutic programs are prepared by licensed therapists and include options for special treatments and therapies.
We offer clinical care for patients experiencing the following health conditions and others:
CVA/Stroke
Multiple Sclerosis
Dysphagia/Aspiration
Orthopedic Conditions
Amputations
Congestive Heart Failure
Our treatment services coordinate the efforts of our staff, our residents, and their families throughout the planning and rehabilitation process.  Specialized treatment services may include:
Orthopedic Rehabilitation
Neurological Rehabilitation
Amputee Rehabilitation
Pain Management
Rehabilitation/Restorative Nursing
Home Safety Assessment and Family Training